Posted on May 20 2023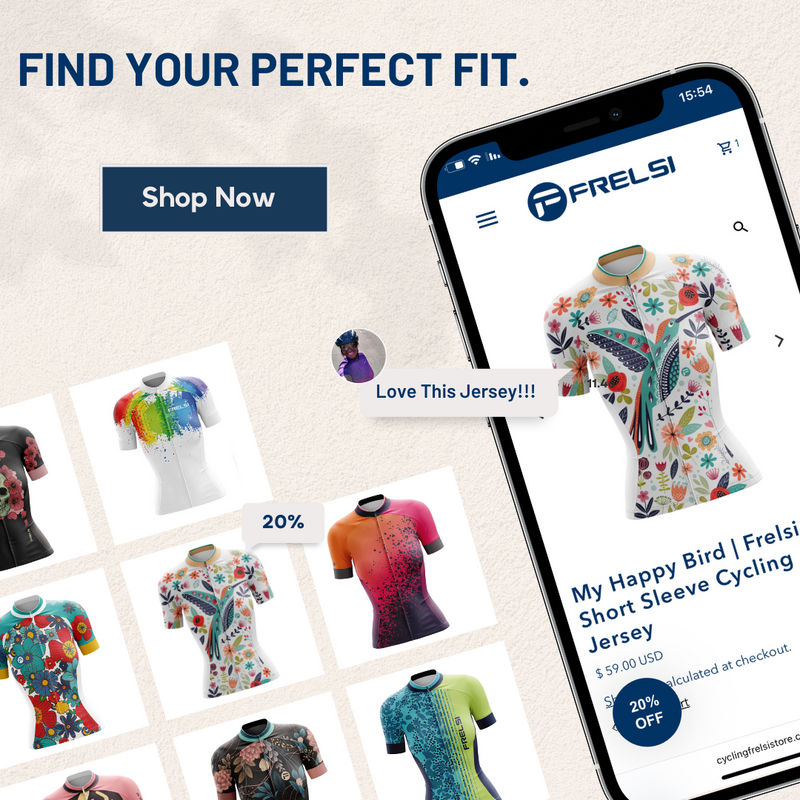 Introduction
Cycling is more than just a sport or a mode of transport—it's a lifestyle. Whether you're a seasoned cyclist or just starting out, wearing the right gear is crucial, and that includes a quality cycling jersey. But what should women look for in a cycling jersey? In this guide, we'll explore everything you need to know about women's cycling jerseys and why Cycling Frelsi is the ultimate destination for your cycling apparel needs.


What Makes a Good Women's Cycling Jersey?
When choosing a cycling jersey, several factors come into play. Comfort, fit, breathability, and style all matter. Here, we'll delve into what makes a good women's cycling jersey and why these elements are important.

Why Cycling Frelsi?
Cycling Frelsi is dedicated to providing high-quality cycling jerseys that meet the needs of every woman. We understand that every woman is unique, and that's why we offer a variety of styles, sizes, and designs.

Choosing the Right Cycling Jersey for You
With so many options available, how do you choose the right cycling jersey? Here, we'll provide some tips to help you make the right decision.

Conclusion
Choosing the right women's cycling jersey can make a huge difference in your cycling experience. At Cycling Frelsi, we're committed to helping every woman find her perfect fit. Check out our collection of women's cycling jerseys and experience the Cycling Frelsi difference for yourself.