Posted on May 20 2023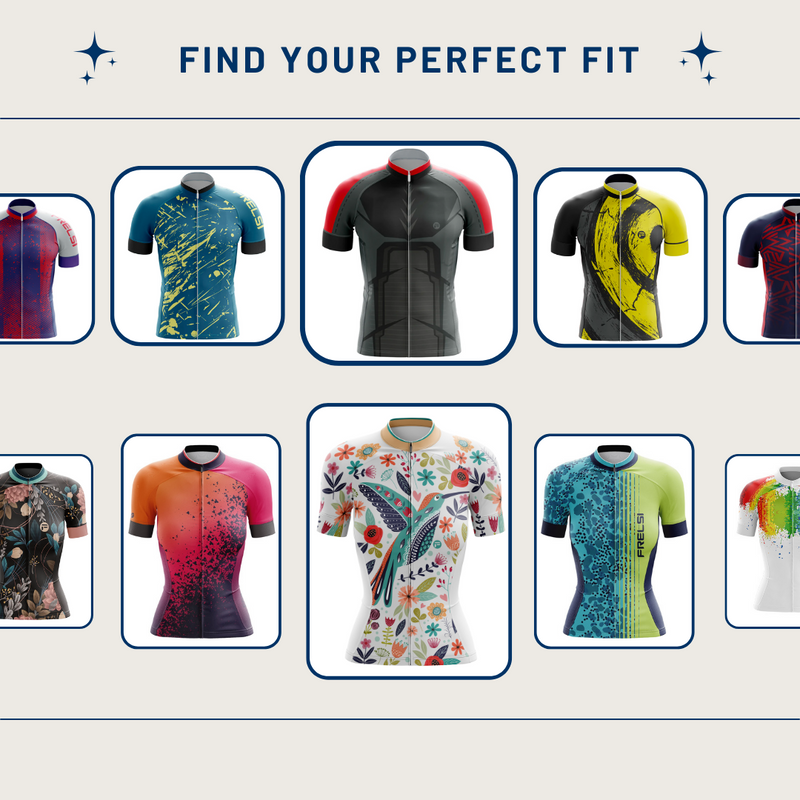 Introduction
For cyclists, comfort is key. One of the most critical elements contributing to a comfortable ride is the fit of your cycling jersey. In this post, we'll explore why fit matters so much and how Cycling Frelsi is dedicated to ensuring you find the perfect fit.


Why Fit Matters
A well-fitting cycling jersey does more than just look good—it plays a pivotal role in your overall cycling experience. From preventing chafing and discomfort to enhancing performance and boosting confidence on the road, the right fit is crucial.


The Cycling Frelsi Difference: Ensuring the Optimal Fit
At Cycling Frelsi, we understand the importance of a well-fitting jersey. That's why we've put so much effort into ensuring our jerseys offer the perfect fit for every woman. Our sizing philosophy is centered around accuracy and consistency. We believe that every jersey should be true to size, and to guarantee this, we include a size chart on every product page, just above the sizing options. By using this chart as your guide, you can ensure that your new cycling jersey will feel comfortable and perform at its best.


How to Choose the Right Size
Choosing the right size for your cycling jersey can make a world of difference. We've made it easy for you with our accurate size charts. To find your perfect fit, simply take your measurements and compare them to the sizes listed in our chart. Remember, our jerseys are true to our sizing chart, so please use it to guide your selection.


Conclusion
Never underestimate the importance of a well-fitting cycling jersey. At Cycling Frelsi, we're committed to helping you find your perfect fit, enhancing your comfort and performance on the road. Explore our collection of women's cycling jerseys and experience the Cycling Frelsi difference for yourself.