Posted on May 20 2023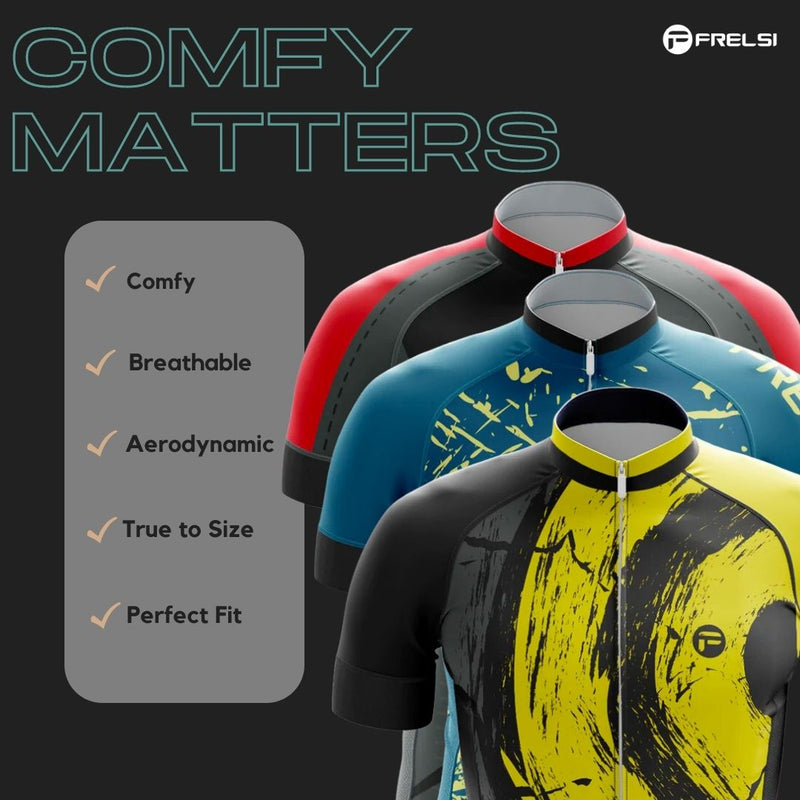 Introduction
At Cycling Frelsi, we're more than just a cycling apparel brand—we're a team of enthusiasts committed to empowering every cyclist. Our commitment to quality is at the core of what we do. In this post, we'll share more about our promise to you.


Understanding Quality in Cycling Apparel
Quality in cycling apparel isn't just about durability—it's about performance, comfort, and value. We'll discuss what makes a quality cycling jersey and why it's so crucial for your cycling experience.


The Cycling Frelsi Mission
Our mission at Cycling Frelsi is to create cycling jerseys that not only perform at the highest level but also exceed expectations in terms of value. We want every cyclist to feel confident and comfortable on the road, and our commitment to quality is how we achieve this.


The Cycling Frelsi Approach: High-Quality, Unique Jerseys
We're dedicated to empowering cyclists with affordable, high-quality apparel that's as unique as they are. With over 500 unique designs to choose from, you'll find a jersey that not only meets your performance needs but also expresses your personality.


The Value of a Cycling Frelsi Jersey
But what does it mean to own a Cycling Frelsi jersey? We'll discuss the value our jerseys bring to your cycling experience and how our commitment to quality is evident in every stitch.


Conclusion
Our commitment to quality is our promise to you. At Cycling Frelsi, we strive to deliver high-quality, unique jerseys that elevate your cycling experience. We invite you to explore our collection and experience the Cycling Frelsi difference for yourself.