Posted on May 20 2023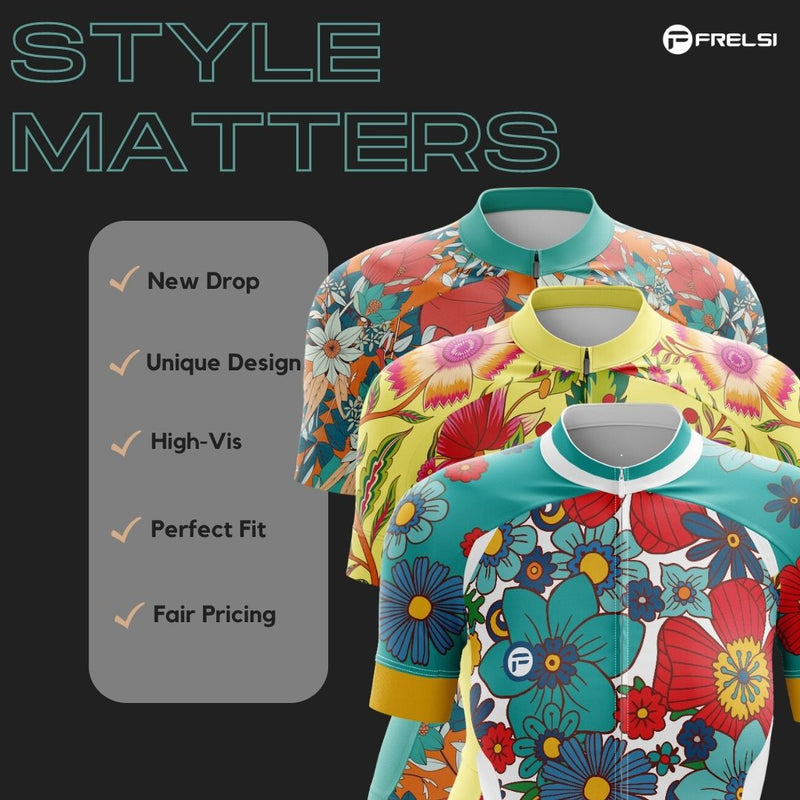 Introduction
Style in cycling is not just about aesthetics—it's about expressing your personality. At Cycling Frelsi, we believe in helping you make a statement on the road. In this post, we'll explore how our unique designs help you stand out from the crowd.


The Role of Style and Personality in Cycling Jerseys
Style and personality play an essential role in choosing the perfect cycling jersey. We'll delve into why these aspects are so important and how they influence your overall cycling experience.


Stand Out from the Crowd with Cycling Frelsi
Cycling Frelsi is all about unique designs that make a statement. With over 500 unique designs to choose from, our jerseys allow you to express your personality and stand out from the crowd. We'll showcase some of our most distinctive designs and discuss how they reflect different personalities.


Making a Statement with Cycling Frelsi Jerseys
Choosing a Cycling Frelsi jersey is not just about selecting a piece of cycling apparel—it's about choosing a design that represents you. We'll discuss how our wide range of designs caters to different personalities and styles, helping every cyclist find a jersey that truly represents them.


Conclusion
With Cycling Frelsi, style meets functionality. Our unique designs help you stand out from the crowd, express your personality, and enhance your cycling experience. Explore our collection and find the jersey that best represents you.