Posted on August 17 2019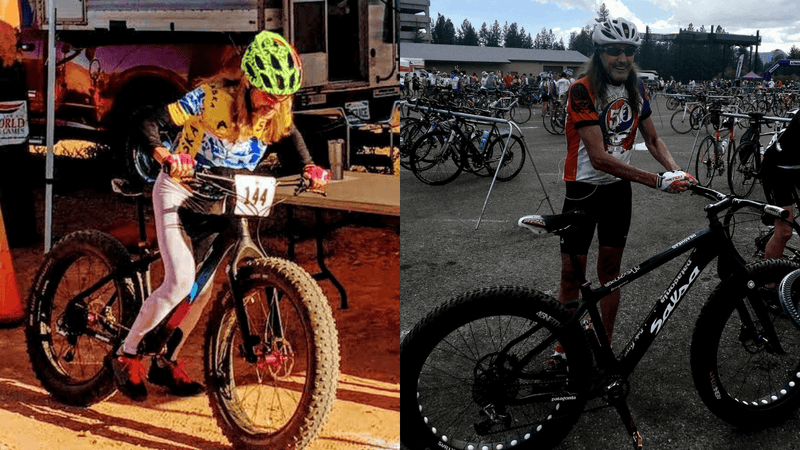 Cycling can get harder and harder as you age. Your ability to move quickly and easily starts to decline the older you get. You will begin to feel the aches and pains longer, which could result in you not having that strong desire to go out and ride your bike again.
Cycling is one of the most recommended exercises for ageing individuals. Because it strengthens your cardiovascular system and most importantly, it keeps your heart healthy. Studies even confirmed that cycling helps in slowing down the ageing process in so many ways.
As you age, your strength and ability to recover from intense physical activities decline. Your body will start to feel the aches and pains because you begin to lose muscle, and your heart and lung function weakens. Cyclist performs at their best between the age of 20 and 40.
A study showed cycling improves muscle mass and strength with age. At the same time maintaining a stable level of body fat and cholesterol — this study is a result of a test done between ages 55 to 79 published in an article released by The Guardian on March 2018.
Such is the case of Joey Leavesley, one of Cycling Frelsi's loyal and top customers.
He's been racing mountain bikes for 36 years now. And in 2013 he finally won overall at the Huntsman Senior Games in St. George, Utah.
After surviving four tours in Vietnam, he considers winning on this tournament as the second most significant feeling of his life.
Shown on the photo was him finishing the 72-mile ride around Lake Tahoe on his 4.4 inches fat bike. At 73, he now has completed over 200,000 miles. Most of those miles have been in Tahoe where he lived for 39 years. He also completed the Death Ride on a mountain bike back in 1995.
He stated that it's never too late to go after your dreams, which for him is to ride his 29er across the U.S. when he turns 75!
This goes to show that cycling can also help you live longer and enjoy life much better. That even if you're not a professional cyclist, you can improve your overall health than anyone else who does not engage in exercise.
This claim is the same statement published by TheBMJ in a report in 2017. It states people who are regularly commuting using their bicycle had a low risk of death from cardiovascular disease and cancer.
Even the Journal of Clinical & Diagnostic Research released a report that says people who engage in 30 minutes of exercise regularly on a stationary bicycle performs better after working out. It also showed that participants spent less time on the tests after they exercised than they did before getting active.
These reports, with the testimony of Joey Leavesley, means even if you have limited mobility because of your age. And you start to feel some conditions such as arthritis that impairs your ability to do the same types of physical activities that you used to.
Always remember cycling can help minimize the wear and tear on your body. Don't assume that cycling does not fit you anymore because you're getting older.
If you haven't been on a bike, it's never too late to start.
If you have other cycling stories, don't hesitate to share it with us at info@cyclingfrelsistore.com.