Posted on May 21 2019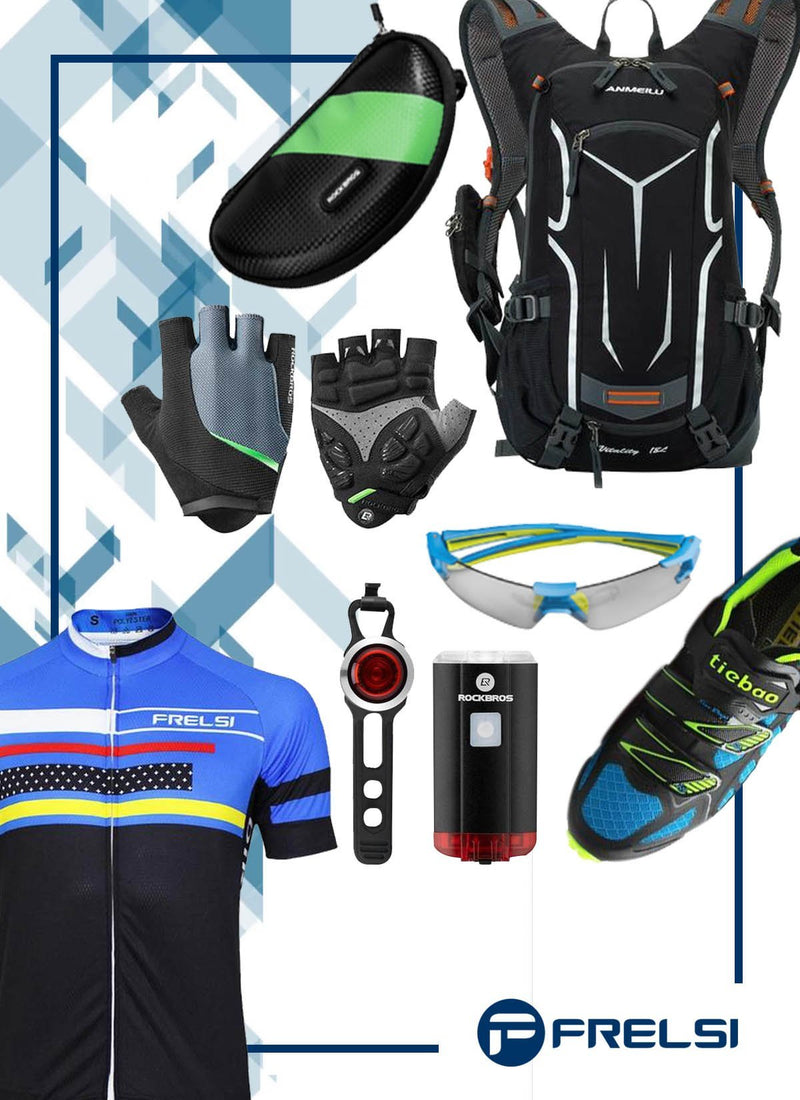 So you already bought a bike. Now what?
Still thinking about what gears to buy?
On our first article, we shared with you some of the items that you need to have a comfortable ride alone or in a group of other cyclists.
However, don't get intimidated, every professional biker that you will see and meet on the road was once a beginner. Moreover, as you go along with it, you will be fully immersed in the cycling and its culture.
Here's the continuation of a list of our must-haves and why you need to have them.
Cycling socks
Aside from jerseys, bib short, bike seat cushion, and shoes that contribute to your overall comfort, riders seldom neglect the socks on their feet, which will also play a vital role in your convenience.
Socks, in recent years, have evolved dramatically away from the small item that we used to cover our feet. Cycling socks are different from any other types of socks. The close fitting nature of the sock, along with its seamless design elements pressure points that can be caused by constant motion and seams inside the lining of the sock. This type of design offers supreme comfort over extended periods, perfect for those long days in the saddle.
Shoes
For many cyclists, getting a decent pair of cycling shoes are still optional.
We understand that.
Beginners usually start with flat pedals because they want to get accustomed to different types of biking condition and want to gain more experience before they require cleats.
Get to Know what type of shoes you want to wear before you start shopping for cycling shoes or ask experienced bikers on your group which one would best fit your needs. Cycling shoes were predominantly made of nylon and then later carbon. Most expensive shoes consist of lightweight materials like carbon, which is essential. This feature is beneficial when you're going downhill on a rough road or going up on a steep ascent. It may be uncomfortable at first, but you'll get used to it as you go along. If you're still undecided, we've written a guideline when deciding what shoes to buy. Click here.
Reflectors
Wearing reflectors, especially when riding at night, has already saved a thousand lives by making the cyclist more visible in traffic. Moreover, according to the US Federal Highway Administration, the risk of being hit by a motorist at night is eight times lower when wearing a safety reflector. The use of safety reflectors has been shown to increase visibility by a factor of five.
Bike light
Do you want to see or be seen?
That has always been the question when deciding if you want to install bike lights on your bicycle.
Bike safety lights are bought separately and can be attached to your bicycle. Its primary purpose is to make the bicycle and its rider visible when there is no sufficient light on the street. Having a bike light installed on your bike also helps the rider to see reflective materials like traffic signs, and it makes everything that's ahead of the rider clear and visible. Get to know more about why bike lights are important by clicking on this link.