Posted on March 13 2019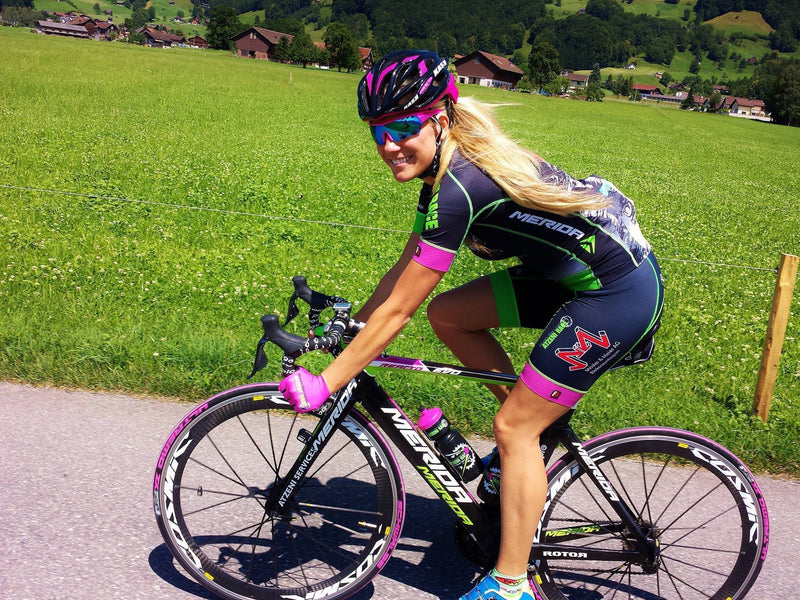 If you're a regular cyclist, a racer or a rider that goes out on weekends for a long ride on countryside or road racing, comfort is one of the top priority - investing on a durable and quality bib short is a necessity.
Each bib short is padded to provide comfort that allows you to sit in the saddle for hours without feeling any discomfort. Bib short also helps prevent waistband from digging into your waistline, and the most important of all, it has no excess fabric that flaps, unlike regular biking shorts.
You can wear them at any season of the year, under your tights during winter or on their own during summer.
If you go out frequently, it is one of the accessories that you need, and it is worth investing. You'll want to have a couple or three good pairs.
Woman's bib shorts are typically narrower and shorter while the men's bib straps go straight up the torso. Men usually have wide spaced straps, but for women, the straps are in the middle of the chest, with a bib strap or buckle for easy access during toilet breaks. They also removed the elastic waistband by creating a waistband wide enough to spread the pressure along your waistline. Because they understand that comfort is a number one priority.
Cycling Frelsi Women's bib shorts >> CLICK HERE <<
Moreover, because of the advancement of technology in creating top of the line products, they are now combining different kinds of fabrics to achieve a good fit and a level of compression.
Bib shorts also has seasonal designs. For summer, you'll have breathable shorts that works better in hot weather, and winter shorts has a thicker fleecy-backed Roubaix fabric. It's now even become possible to get shorts made from water-resistant materials.
The most common fabrics used nowadays are more of a stretchy synthetic mix, usually a combination of Nylon and Lycra. However, the weight and the thickness of the materials varies depending on the brand that you want to buy.
Another great feature that should also look at when buying a bib short is the use of reflective materials on the back or at the legs. It is designed specifically for road safety, especially for night time riders.
Recent designs have also allowed for a combination of a jersey and a short worn together at the same time but still looked like you're wearing separate apparel. The sole purpose of this combination is for much better aerodynamics and riding comfort.
Now that you understand what a bib short is you can now start choosing which one looks good on you. You can go with the classic shorts or choose the 3/4 length tights that you can wear for hours.
Cycling Frelsi Men's bib shorts >> CLICK HERE <<
Whatever choice you might have right now, always remember there should be no irritating seams or tight leg cuffs when you wear one, and they are so comfortable to wear. So you can enjoy your ride whenever, wherever.