Posted on September 22 2019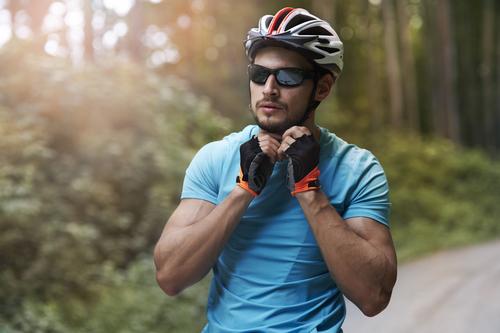 Throughout the years, gloves have been one of the essential gears cyclist use along with cycling jerseys and bib shorts.
And here are the reasons why you need to have one too: 
Use cycling gloves for safety
No cyclists want to be in an accident. But no matter how much you avoid it, accidents do happen all the time. That's why you need to prepare for it. Cycling gloves protect your palm if you attempt to use them to break a fall. 
Falling off a bike, our natural instinct is to put your hands out to stop your fall. Your hands are quite likely to hit the ground first, so gloves provide some protection against that. Your hands will not be punctured if you instinctively put your hands out to protect you.
Using cycling gloves could also prevent friction from your hands to your handlebars which can cause blisters to form under your palm. 
Cycling Gloves is used to have a firm grip
The most significant benefit of cycling gloves is grip. If you have sweaty hands, it can easily slip around the handlebars So you'll have to apply force to prevent throttle grip intentionally. Cycling gloves eliminates this problem. Cycling gloves keep your hands dry, and it allows you to maintain a solid hold on your handlebars at all times. 
Cycling gloves dampen the vibrations coming into your hands from your handlebars.
Cycling gloves prevent hand injury.
If you find that you slowly lose feeling on the tips of your fingers and you start to get a tingling sensation on your palms near your wrist after riding for hours without using cycling gloves. Then that's a sign that you have a compressed nerve in your wrist called handlebar palsy.   
Prevent handlebar palsy by wearing cycling gloves because it disperses all the force your hands receives that's applied to your nerves and reduce the chance of you injuring yourself. 
Cycling gloves provide comfort
Aside from preventing numbness and discomfort. Cycling gloves aids in cushioning your hands from the vibrations caused by the constant movement of your body and bicycle. 
It doesn't matter if you choose a cut off gloves as opposed to full-finger gloves as long as you have a better feel when dealing with your Strava, zippers, energy food, gear adjustment without you having to take them off when working on the bike.
The padded palms prevent meat paw, and the terry cloth thumb is suitable for wiping the sweat away. 
Some cycling gloves have a tacky material on the fingers for good brake lever grip.
What to look for in cycling gloves?
Choosing a pair of gloves will depend on your location and the weather condition. Here's a quick guideline on what cycling gloves to buy. 
Check the design. 
There are two types of gloves; full finger gloves and half finger gloves. 
Full finger gloves are shockproof, and it prevents numbness in your hands caused by long hours of biking. A full finger glove features a breathable design to keep your hands fresh and comfortable by quickly drying sweat when you're riding to the extreme. Its sensitive touch design will allow you to use your mobile phone without having to take your full finger gloves. 
Half finger gloves are made to protect your hands from too much compression, and it will provide you with a comfortable grip with your handlebar while cycling. This type of gloves consists of a silicone and SBR damping pad that absorbs shock when cycling. 
Make sure it fits
Selecting the right pair of gloves is like choosing jeans or a shoe. You need to make sure it fits you. Loose cycling gloves may cause abrasions which causes discomfort because the gel padding might not fit your hand comfortably. And if it's too tight, you will feel pressure when you're holding the bar giving you an intense feeling of discomfort. 
Cycling Frelsi uses a size chart so it will be easier for you to choose the right size of cycling gloves. 
Use gloves with padding
A general rule to follow is you can use foam padding if you're riding cross country and a gel padding if you're hitting the trails. Foam padding provides a much better grip on the bike's handlebar while a gel padding offers more excellent protection from intense surface vibration. 
Check the Material
Always go for breathable and flexible materials for effective sweat absorption and better performance. 
Cycling Frelsi has a full collection of Cycling Gloves perfect for any road and weather condition.