Posted on December 12 2022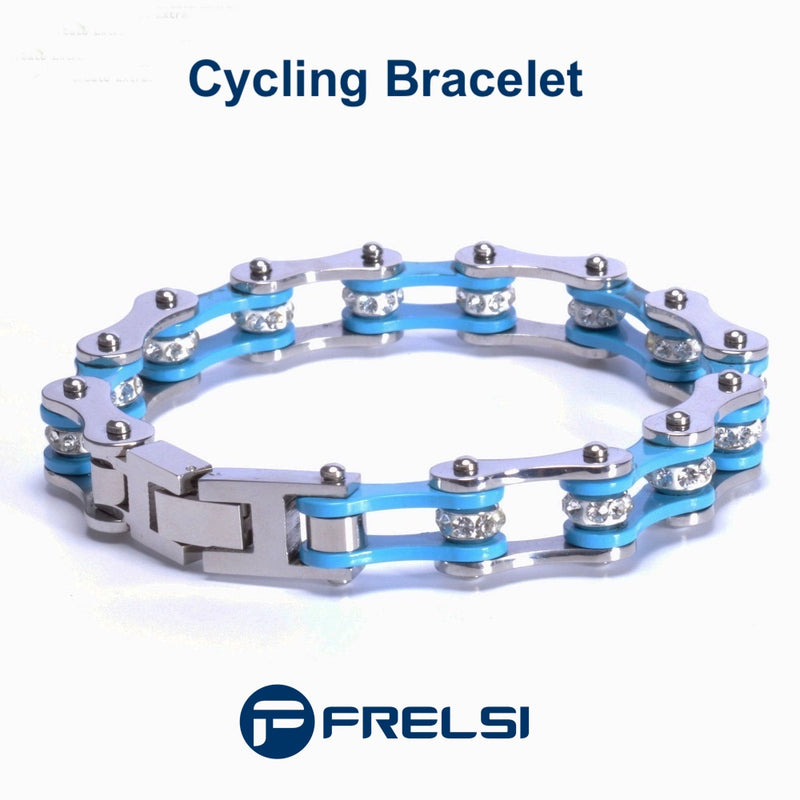 If you're a cycling enthusiast, you know the importance of having the right gear to keep you comfortable and safe on the road. One accessory that can enhance your cycling experience is a cycling bracelet.

A cycling bracelet is a wristband designed specifically for cyclists. It's typically made of silicone or another flexible material and features a design or logo that represents the cycling lifestyle. Some cycling bracelets also include useful features like a built-in compass or a place to store emergency contact information.

But why choose a cycling bracelet over a regular wristband or fitness tracker? Here are a few reasons:

Durability: Cycling bracelets are designed to withstand the rigors of cycling, including sweat, sun exposure, and contact with rough surfaces. They're also easy to clean, so you can keep your bracelet looking fresh and new.

Style: While functionality is important, many cyclists also appreciate the aesthetic value of a well-designed cycling bracelet. From bold colors to sleek designs, there are plenty of options to choose from to match your personal style.

Community: Wearing a cycling bracelet can be a way to show your support for the cycling community and connect with other cyclists. Some cycling bracelets are created as part of a fundraising effort for a specific cause, giving you the opportunity to make a difference while wearing your bracelet.

In conclusion, a cycling bracelet is a versatile and stylish accessory that can enhance your cycling experience. Whether you're looking for a durable wristband to wear on your daily rides or a way to show off your love for cycling, a cycling bracelet is a great choice.


See more cycling bracelets on sale >>