Posted on June 30 2019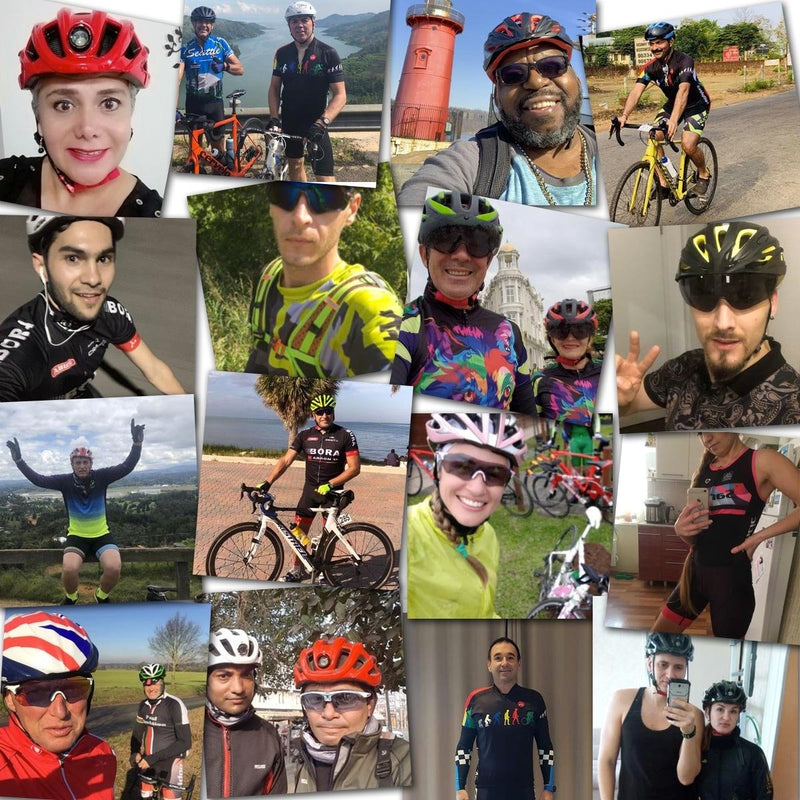 On behalf of the Cycling Frelsi team, I would like to extend my deepest gratitude to everyone for your continued support, enthusiasm, and love for what we do that makes Cycling Frelsi successful.
We know that we've just started, but I can't contain the happiness that I am feeling whenever customers send us feedback about how happy they are with the items that they receive from us.
We know that despite our dedication on what we're doing, there are some instances that we can't control such as delay in delivery. This is one of our predicament because, as a customer myself, I also ask when my item will be delivered. While I always make sure that our team will do their best to maintain the integrity of our order tracking systems, I must admit that they aren't accurate at times. But we will continue to be better. And we appreciate every one of you for your patience. 
Additionally, the issue of getting the correct size remains a serious concern that I want to focus on in the coming weeks. Sizes vary for every brand and with the volume of order that we handle every day, it's a challenge. But my team and I will make sure that we will perform quality checks on each and every one of the products that you order from us.
So to all our customers, all around the world, we just want to let you know that we are keeping our commitment to ensure that you will get the highest quality of product at the lowest price, we will continue year after year, to raise the quality of our products and services so you could have the best riding experience.
We will continue to develop products, collaborate with other manufacturer and continue to look for ways that will make our system efficient so you won't have to wait for days before you receive your order.
All in all, I just want to express how grateful I am that each one of you trusted us to provide you with unique cycling jerseys that will allow you to stand out and be unique. We would continue to explore and be better at what we do so you could ride in style.
I am sharing this to you with a grateful heart because all our hard work was appreciated, and it shows in the feedback that we receive from every one of you every day. We poured our heart and soul through all the hard work, frustrations and tears (I am sure there were some). My principle in life is if we continue to work together as one, we will all achieve one of the most memorable moments not just on us here at Cycling Frelsi, but yours as well as our valued customer.
I hope to see you in person next time and ride with you, to relax, chat and celebrate our achievements together.
I wish you all peace and happiness.
Yours,
Jeff F.