Posted on October 07 2019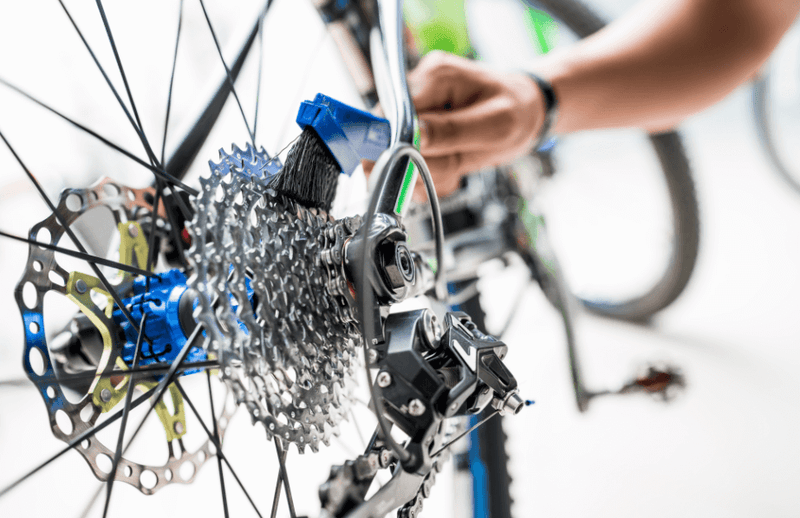 And it starts by maintaining the cleanliness of your bicycle. You will feel the importance of keeping the cleanliness of your bike when you feel that it's functioning well. 
Cleaning the mechanical parts of your bicycle, checking its frame, brakes and derailleur gear is essential to maintain its top performance. 
And aside from keeping your bicycle clean, it is also vital that you know how to repair or change your brake cable and derailleur gear, adjust its gears, change the chain, tires and replace any moving parts that are not functioning as intended. Allowing any damaged piece on your bicycle will distract you from enjoying your weekend with your bike.  
So, it's not just having complete gears and accessories that are important. It's also crucial that you acquire skills in fixing typical problems cyclist's experience and an understanding of preventive maintenance or knowing when is the right time to bring your bike to the mechanic.
An excellent way to practice preventive maintenance is by maintaining the cleanliness of your bike. Because keeping your bicycle clean assures efficiency in the rotations of the pedal and the derailleur gear in particular.
How to clean your bicycle
You can start by removing dust and dirt on the wheels, pedal, gears, chains, and other mechanical parts of your bicycle.
Start by running a brush soaked in naphtha on your chain to remove dirt and sludge. An easy way to do this is by turning the pedals. So the naphtha can pass inside the links and through the chain. This action will help remove dirt and grease on your chains. 
Then after using naphtha, use sponge and soap immediately. A garden hose will help you wash your bike quickly. Just make sure that there are no soap suds left, and your bicycle rinsed thoroughly. 
Afterward, let your bike dry. Perform a thorough inspection so you could check if any of its parts are not loose. You also need to lubricate your bike. Lubricating your bike helps in making sure it's in perfect working condition. 
How to perform preventive maintenance on your bicycle.
Handlebar:
Check if the handlebar is symmetrical to the frame and the wheel. You also need to make sure that there's no movement around it. If you feel a slight movement, you need to tighten the bolts that link the handlebar to the frame.
Brakes: 
A functional brake helps assure that you'll be safe down the road. Push your bike and press the levers of your brakes: it should stop immediately. Check if the other parts are well oiled and make sure that there are no kinks.  
Tires:
Check the front and rear wheel and see that there are no bulges, scratches, or cuts. Most importantly, always carry a spare tube, tire levers, and a portable bike pump with you wherever you go.