Posted on May 20 2023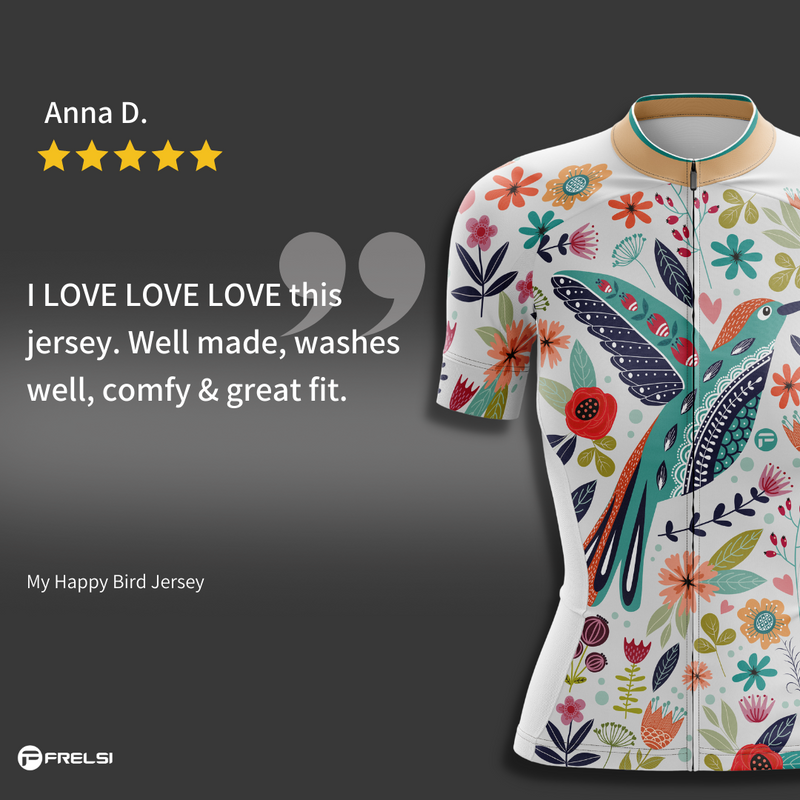 Introduction
At Cycling Frelsi, we believe that the best testament to our products' quality and performance comes from the people who use them every day—our valued customers. With over 5100 reviews from tens of thousands of happy cyclists worldwide, we're proud to have created a community that trusts and loves our cycling gear.


Unfiltered Feedback: Cycling Frelsi through the Eyes of Our Customers
These reviews are more than just feedback—they're stories of how our cycling jerseys have enhanced rides, boosted performance, and even sparked joy. They're accounts of first impressions, long-term durability, and the comfort of our products. Each review is a unique experience shared by a member of our community, and we cherish every single one of them.


Your Voice Matters: How Reviews Shape Our Work
At Cycling Frelsi, we listen, and your reviews shape our work. Your praises motivate us to continue our commitment to quality, and your constructive criticisms guide us in improving and innovating. Every review is an opportunity for us to grow and serve you better.


Join the Conversation: Share Your Cycling Frelsi Experience
We invite you to be part of our story. If you've been riding with Cycling Frelsi, we'd love to hear about your experiences. It's easy to share your thoughts—simply click on the "write a review" button on any product page and follow the on-screen instructions to leave your review. Whether it's good or bad, we are always happy to hear what our customers have to say. Your feedback helps us improve our products and deliver better service.


Conclusion
From first-time buyers to long-time patrons, we're grateful for the support and trust of our global community of cyclists. Your reviews are a vital part of our journey, and we're excited to ride along with you.