Posted on October 06 2023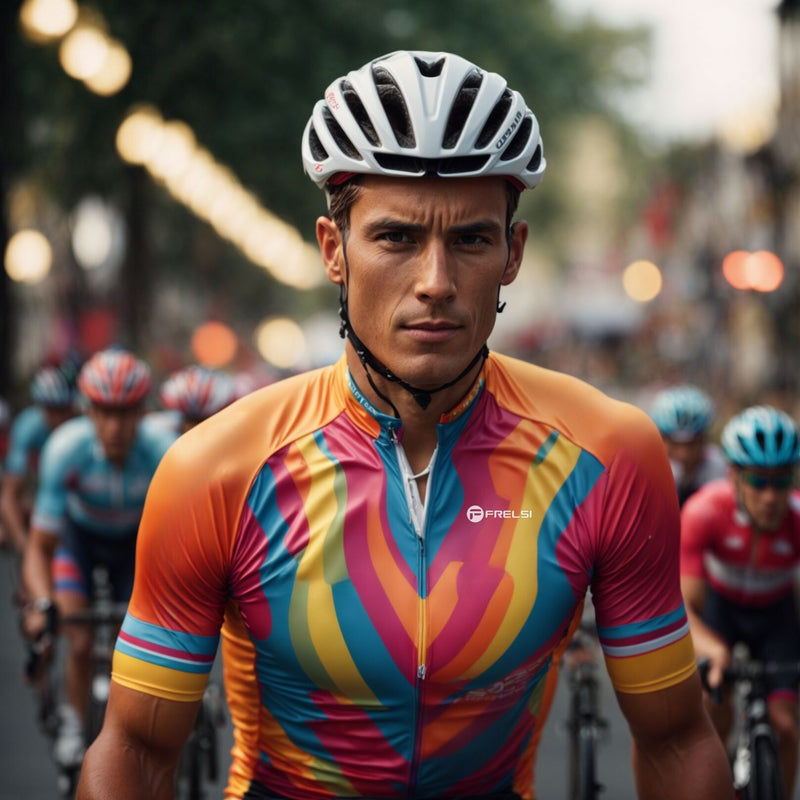 We're thrilled to unveil a cycling jersey that's as unique and captivating as your passion for riding. Say hello to the all-new Harmony Hues Cycling Jersey!
🌈 Dare to be different. Ride in Style 🌈

Prepare to be captivated by an explosion of colors and a design that's truly one-of-a-kind. If you're the type of rider who loves to stand out from the crowd, this jersey was made just for you.


🌟 Key Features 🌟

✅ Unique Design: Harmony Hues is not your ordinary cycling jersey. It's a limited edition masterpiece that's designed to turn heads and spark conversations.

✅ Ultimate Comfort: We understand that style alone won't cut it. That's why this jersey is engineered for comfort. The moisture-wicking fabric keeps you dry and comfortable in all conditions.

✅ Precision Fit: Whether you're cruising along the coast or conquering mountain trails, this jersey is aerodynamic and lightweight. It fits like a second skin and ensures you're always in control.

✅ Full Zip and Three Rear Pockets: Convenience is key. Our jersey features a full zip and three rear pockets, providing easy access to your essentials.

✅ Safety First: Safety is paramount. The high-vis colors and the reflective elements will keep you visible during low-light rides.

✅ Fleece Version Available: For those chilly rides, we offer a fleece-lined version. Experience warmth without sacrificing style.




🚴‍♂️🚴‍♀️ For Him and Her 🚴‍♂️🚴‍♀️
Experience the Harmony Hues collection for both men and women. Choose from Short Sleeve and Long Sleeve options, and explore our Complete Cycling Kits, which include matching bib shorts or shorts to complete your cycling ensemble.


Remember! Life is too short for ordinary cycling gear. Embrace the extraordinary with Harmony Hues!