Posted on December 12 2022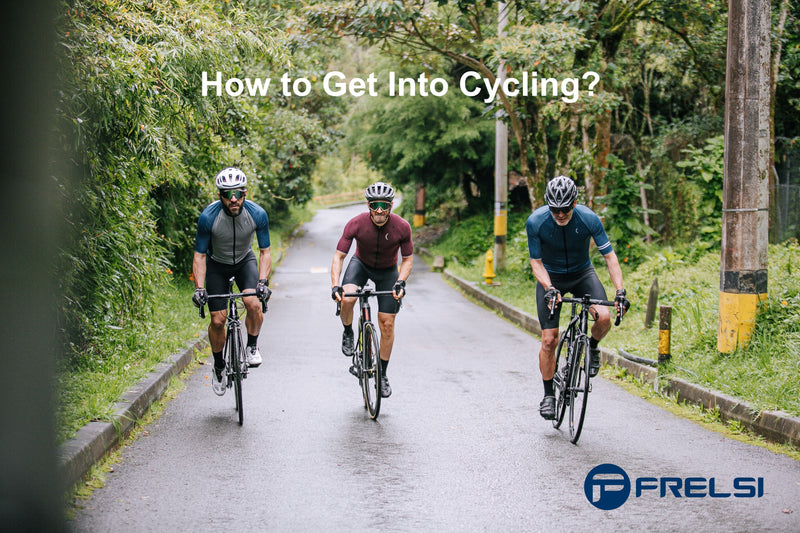 If you're new to cycling, the prospect of getting started can be intimidating. But with the right gear and a little knowledge, you can quickly become a confident and competent cyclist. Here are some bike basics to get you started:



Choose the right bike - The type of bike you need depends on the type of cycling you plan to do. Road bikes are designed for speed and are best for riding on pavement. Mountain bikes are rugged and can handle rough terrain, making them ideal for off-road trails. Hybrid bikes are a mix of road and mountain bikes, making them versatile for a range of cycling activities.


Get fitted - A proper bike fit is essential for comfortable and efficient cycling. Your local bike shop can help you find the right size bike and make adjustments to ensure a comfortable and efficient riding position.


Protect your head - Wearing a helmet is the most important safety precaution you can take as a cyclist. A properly fitting helmet should sit level on your head, with the straps snug and the buckle under your chin.


Invest in cycling shoes and pedals - While regular sneakers will work for casual cycling, investing in cycling shoes and pedals can improve your efficiency and power output. Look for shoes with stiff soles and compatible with the type of pedals you choose.


Carry the essentials - Always carry a spare tube, a tire lever, and a mini-pump in case of a flat tire. You should also have a water bottle and snacks for longer rides.

By following these bike basics, you can get started on your cycling journey with confidence and enjoyment. Remember to start slow and gradually build up your distance and speed as you become more comfortable on the bike.

Happy cycling!
Buy cycling jerseys & kits online at Cycling Frelsi - Addicted to cycling since 2017