Posted on December 19 2022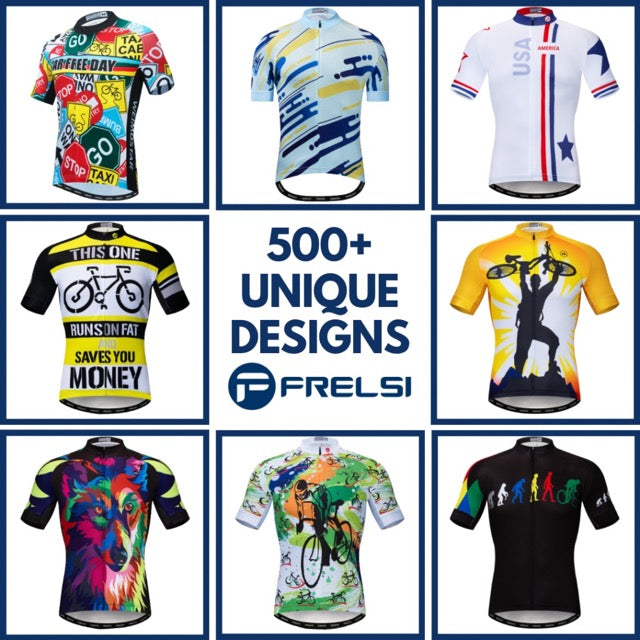 As a cycling enthusiast, you know that having the right gear can make all the difference in your rides. That's why you'll want to check out the unique cycling jerseys offered by Cycling Frelsi. Our website features a wide selection of high-quality jerseys that are designed to keep you comfortable and stylish on the road.
One of the things that sets our jerseys apart from the competition is their unique designs. We offer a range of eye-catching patterns and colors that are sure to make you stand out from the crowd. Whether you prefer bold and bright or subtle and sophisticated, you'll find a jersey that speaks to your personal style.
But our jerseys are more than just good-looking - they're also designed with performance in mind. Made from moisture-wicking fabrics, our jerseys help to keep you cool and dry even on the hottest days. They also feature convenient features like full-length zippers and rear pockets, making it easy to store your essentials while you ride.
Of course, it's not just about the design and performance - we also offer our jerseys at competitive prices. We believe that everyone should have access to high-quality cycling gear, which is why we strive to keep our prices as low as possible.
So if you're in the market for a new cycling jersey, be sure to check out the unique options available at Cycling Frelsi.
With a wide range of styles and sizes to choose from, you're sure to find something that fits your needs and budget.

Happy riding!
Learn more about our unique cycling jerseys:
> Check out our Top Picks >