Posted on October 06 2023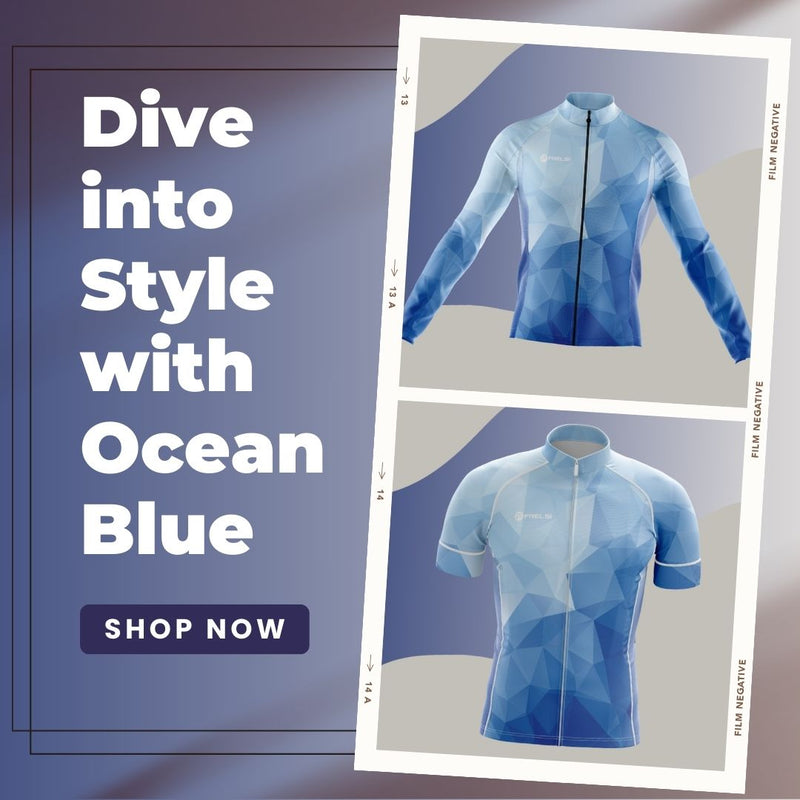 As autumn graces us with its breathtaking beauty, we're excited to introduce our latest cycling collection that's designed to elevate your fall rides. Whether you're a dedicated cyclist or just starting your cycling journey, we have something special for you.
 🌊 Carry the Beauty of the Ocean 🌊


Inspired by the serene beauty of the ocean, our Ocean Blue collection is a masterpiece that merges style and performance seamlessly. From coastal routes to winding forest trails, this collection lets you carry the calming influence of the deep blue sea with every pedal.




🚴‍♂️🚴‍♀️ Made for All Cyclists 🚴‍♂️🚴‍♀️



Our Ocean Blue collection is not limited by gender. We have thoughtfully designed every piece to cater to both men and women. You can choose from a range of options:
Long Sleeve Jersey - For those crisp autumn mornings.
Short Sleeve Jersey - Ideal for milder fall days.
Long Sleeve Cycling Kit - A complete set for cooler rides.
Short Sleeve Cycling Kit - Perfect for those seeking a matching set.


🔴 Join Us on a Journey Through Fall 🔵

The Ocean Blue Collection is your passport to an unforgettable fall adventure. It's not just about cycling; it's about embracing the season, expressing your unique style, and making memories on two wheels.