Posted on December 17 2022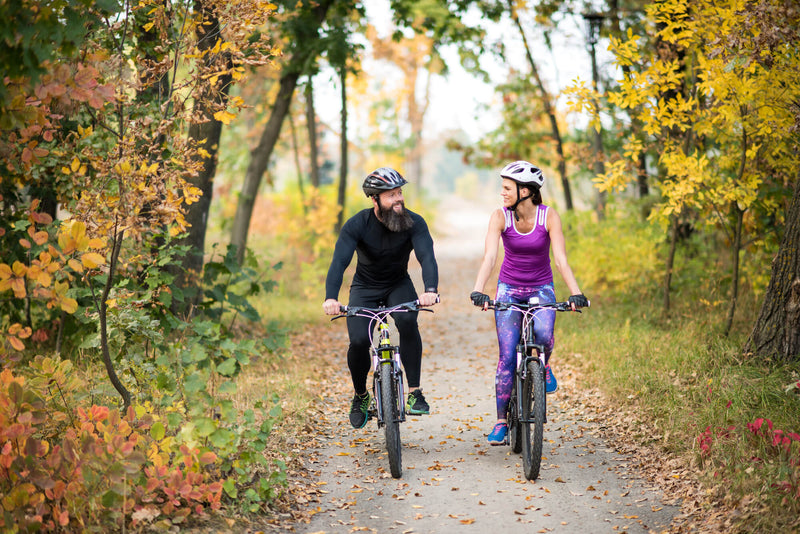 In the world of cycling, you do not run short of accessories to get your hands on to up your game. Whether you're a serious rider or a casual enthusiast, there's always a new thing that can add flair and function to your bike. Now is the time to consider having items that promotes for a safer and smarter way of riding.
Here's Top 6 of the most useful bike accessory today.
1. Thermal Fleece Bike Face Mask
Never get fazed by the elements anymore with this ultra-protective balaclava, which has you covered against the cold, UV rays, wind, dust, smog, and even those nasty insect bites.  The fleece lining is comfy and breathable, which is just perfect for your extra long rides.
> Shop here <


2. Bike Water Bottle Holder
Nothing beats having a steady water bottle that doesn't jiggle despite bumpy roads.  Skip the cheap plastic versions, and opt for an adjustable ultra-light aluminum alloy holder instead.  And yeah, always keep thyself hydrated!
> Shop here <


3. Bike Handlebar Extender
Decking your bike out with your trusty gear—be it your phone, GPS, bike lights, or your GoPro—has never been this easy with a lightweight and sturdy handlebar extender.  The extra storage really does wonders.
> Shop here <
4. Waterproof Foldable Bag.
Don't be that rider whose stuff got wet just because of a mild downpour.  Invest in a waterproof dry bag because, seriously, those things last a long time (We've been using one for five years now).  You can use it for any outdoor activity rain or shine. Plus these dry bags float so no need to fear dropping your bag along a pool of water.
> Shop here <


5. Bike Cover for Indoor Storage
Let's face it. A wall-mounted bike is a delight to see but not when it becomes dirty. Having to store muddy tires is both an unhygienic practice and an eyesore. Wouldn't it be nice to drape your bike in this super-stretchy cover to avoid tracking dirt inside?  Simply put, bikers are mindful about cleanliness habits too.
> Shop here <


6. Reflective Handlebar Tape
What's useful about this tape is that it helps give you better visibility during either daytime or nighttime. It is super easy to DIY, blends well with any bike's style. You'll be amazed how the tape's engineered surface dramatically improves your grip on the handlebar.
> Shop here <


There you have it, short and sweet. Check out our available accessories and enjoy upgrading your bike before your next ride.
Shop Here -  https://cyclingfrelsistore.com/