Posted on November 10 2022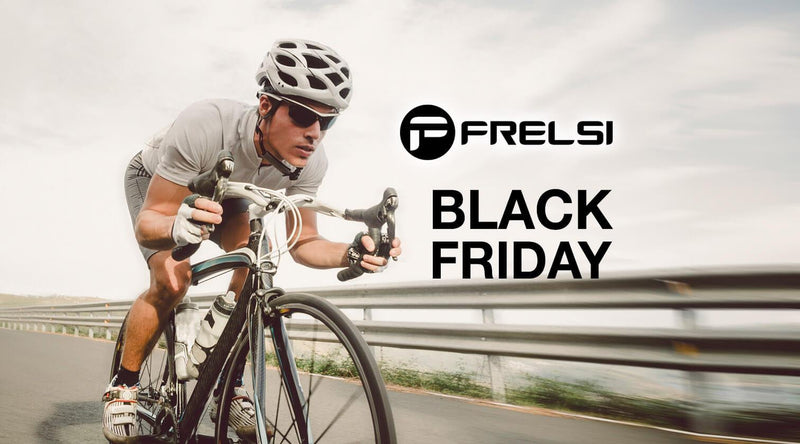 Best gifts that you can give to bikers and cyclists on Black Friday
Do you have any plans to buy Thanksgiving gifts for someone who's into cycling or biking? Are you waiting for an upcoming online sale? Do you want to tick off something from your brother's bucket list?
Black Friday is fast approaching. There's a lot of interesting stuff that you can buy online. It's time to give a gift to those who are sport-minded people.
Get ready to make a list for those you want to surprise on Thanksgiving. We're giving you some tips on the best products you can get at Cycling Frelsi.
Here are the recommended gifts for Black Friday.
For aspiring cyclists and cycling enthusiasts, there's a wide array of Men's Team Short Sleeve Jersey Kits to choose from. It will make them fancy and cool when they will wear it on the race. The good thing is that the jersey is lightweight and aerodynamic which gives comfortable feels.
Whether they are joining for a triathlon or cycling race, chase the finish line with our Cycling Shoes for men and women. We have different riding needs for outdoor and indoor cyclists, and mountain bikers. You wouldn't regret giving a friend this kind of gift.
If you want them fully equipped when they are biking at rocky roads or mountain, get them handy-dandy biking tools. There's a lot of affordable stuff for repair and maintenance needs in our store.
Want to give him/her an outdoor backpack? We have a lot of trendy designs in our online shop. Whether it's for hiking or putting their stuff for a cycling competition, make it sure to buy one as a gift.  
Bulky backpack while attending a competition or going for an adventure?  Get them an inexpensive handy bike frame bags. It can put heavy stuff such as water, food, and tools.
You can add our stylish cycling sunglasses on your shopping cart. Choose from Photochromic cycling glasses which can instantly darken in bright sunlight to prescription glasses and Polarized sunglasses. All of our sunglasses have 100% protection from UV rays.  
Lastly, if you're on a budget, there's a lot to choose from Bicycle Chain Bracelet to DIY Bike Model at our Gifts for Cyclists section. They will surely love those accessories.
Enjoy Thanksgiving with your friends and loved ones. Make their Black Friday wish list into reality.
Happy Shopping!