Posted on December 12 2022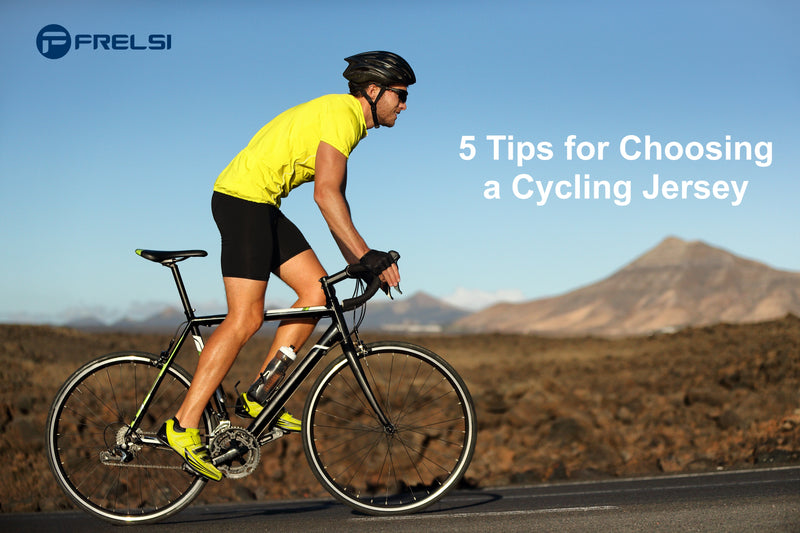 We've gathered up some of our top tips for choosing the perfect cycling jersey.
These 5 tips are must have for every cyclist to reveal his peak performance as tried and tested by our expert team.


Fit and Comfort - The fit and comfort of a cycling jersey are crucial for a comfortable ride. A jersey that is too tight can restrict movement and cause chafing, while a loose jersey can cause excess fabric to flutter and create drag. Look for jerseys with stretchy, breathable fabrics that wick moisture away from the body to keep you cool and dry.

Pockets - Pockets on a cycling jersey are essential for carrying essentials like energy gels, water bottles, and your phone. Look for jerseys with pockets that are accessible and secure, so you don't have to stop and unzip your jersey to reach your gear.

Visibility - As a cyclist, it's important to be seen on the road, especially in low-light conditions. Look for cycling jerseys with reflective elements, such as reflective piping or logos, to help increase your visibility to other road users.


Ventilation - The ability of a cycling jersey to keep you cool is essential on hot days. Look for jerseys with ventilation panels or mesh inserts to help increase airflow and reduce sweat build-up.
Style
- While function is important, it's also nice to have a cycling jersey that looks good. Look for jerseys in your favorite colors or with fun designs to show off your personal style.
Buy cycling jerseys & kits online at Cycling Frelsi - Addicted to cycling since 2017