Posted on May 30 2019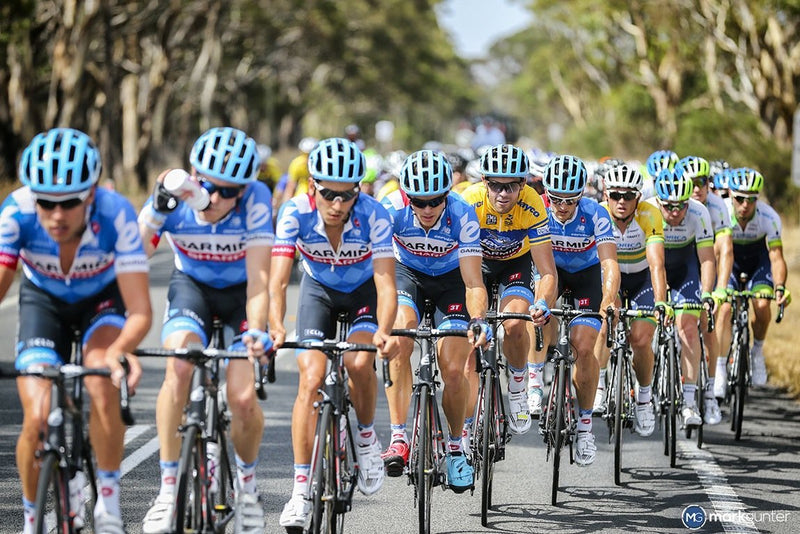 5 Things to look for in a Cycling Jersey
More and more people are getting into cycling, because of these cycling clothes and gears are getting into mainstream of fashion.  We can see a lot more people wearing them. Wearing a cycling jersey isn't just about the right look. A cycling jersey can help keep you warmer in cold weather and cooler in warm weather and generally more comfortable. Because they're shaped to fit right when you're riding, jerseys help exclude drafts and keep the sun off.
Cut and Shape
Unlike ordinary T-shirts a cycling jersey usually has a longer back, shorter front, higher neck, and sleeves shaped so you can easily grip the handlebars of the bike.  This is designed specifically because of how a biker's body crouches towards the front during rides. A longer back, gives more coverage when you lean forward and a shorter front minimize the folds, when you do. This makes the ride more comfortable for the rider. 
Sizing
As for sizing, it differs from every rider but some like it tight, some like it lose. It really depends on the preference of the rider, but a good rule of thumb is that it should be lose enough or at least stretchable so it allows your whole body to move freely. It shouldn't be too lose that you will have to worry about your shirt getting snapped from trees or other places that you will pass through.
Sun Protection
Since riding on a hot sunny afternoon maybe gruesome to most, it is best if your wearing a jersey that gives you a little more protection from the harsh sun.  Sun protection may vary depends on the manufacturer, the fabric or even the brand. So check out a lot of places that best fits your needs.
Fabric
Most jerseys are made of some sort of synthetic fabric that's designed to quickly carry sweat away from your skin so it can evaporate from the outside of the jersey. You should also opt for a "breathable" fabric that lets the air in as you ride so you don't feel sticky and restricted.
By moving sweat away from your skin, then, jersey fabrics help maintain a constant temperature.
Wool, especially fine Merino wool is one of the good option for cycling Jersey, it is still warm when it's wet but surprisingly comfortable in warm weather too. Bacteria grow far more slowly on wool than on synthetics, so a wool jersey can be worn multiple times between washes before it gets smelly. Synthetic jersey fabrics deals with it by coating the fiber so that bacteria can't take hold.
Pockets
It is a common design for cycling jerseys to have lots of pockets. A common design is 3 rear pocket that can store your wallet or mobile or water bottle. The pockets are deep enough and have an elastic band to hold your things inside while you ride. There are other variants as well whereas they add a zipped pocket to the side for keys, or small essentials that you want to be sure not to fall off.