Posted on April 11 2019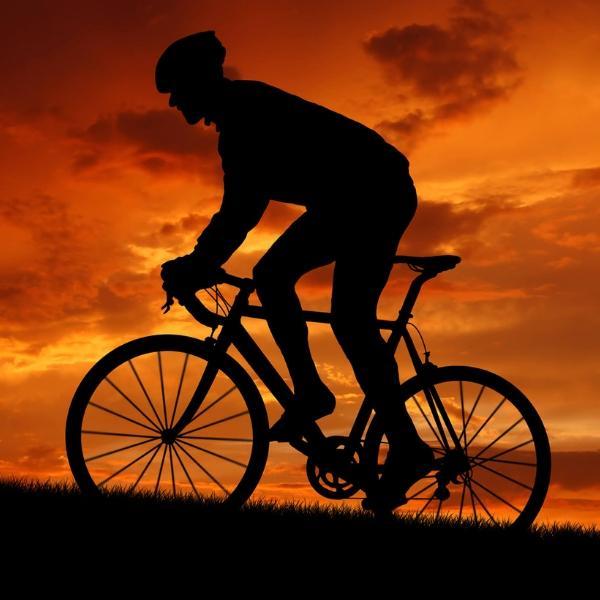 Do you even pause and check if you have the right gear before you go out and ride at night?
Whether you're a sport cyclist or an employee who uses his/her bike on the way to work or home being a defensive rider should be an utmost priority.  
Chances are you've already experienced riding at night. I'm pretty sure you're aware that without the right gear, riding your bike at night is a risky and dangerous situation.
Ensuring that you are visible is the number one priority.
If the darkness can't stop you, here are some guidelines that you must do if you can't avoid riding at night.
1.Use Reflectors
Bike Reflectors are especially useful when there are no streetlights because it reflects the headlight from an approaching vehicle. You can attach these reflectors on your wheels, pedals, under the saddle, in front of the front fork, on your helmet, on your apparel and into your backpack.
Our priority here is to make yourself as visible as possible.
 > CLICK HERE FOR BIKE LIGHTS <
2.Double check your bike
Make sure that your tires and chains are in a perfect condition before you go out at night. Always see to it that an emergency kit is available for all types of situation that you might encounter.
 > CLICK HERE FOR BIKE REPAIR TOOLS <
3.Wear Safety sunglasses
Majority of the riders owns specific eyewear which has dark lenses because they're used to riding during the day. However, those who prefer to ride at night choose clear or yellow lenses.
Wearing clear sunglasses at night protects your eyes from specks of dust or bugs which are not visible at night, and these usually happen when you least expect it.
 > CLICK HERE FOR CLEAR SUNGLASSES < 
4.Ride on a lighted bike path
As stated in the previous statement, visibility is the number one priority. If you don't have any reflectors on your bike, make sure that you are riding on a lighted bike path. Follow the bike path but make sure that you are visible in every turn because, more often than not, you're also following the same direction of the traffic.
Obey traffic signals and make sure that the vehicle turning in front or behind you can see you. Take all the precautions when you're crossing a busy street.
Be a defensive rider
Anticipate. Don't get too close to a vehicle in front of you. It would help if you also were alert to the cars parked on the side. A car door might open all of a sudden, and this can seriously hurt you.
Don't weave in and out of traffic, and always check your blind spots.
Our goal here at Cycling Frelsi is to provide you with the top of the line accessories that will help to keep you safe if you can't avoid riding at night. We have safety glasses and other protective gears that will make riding your bike fun and exciting even if it's day or night.