Posted on July 05 2019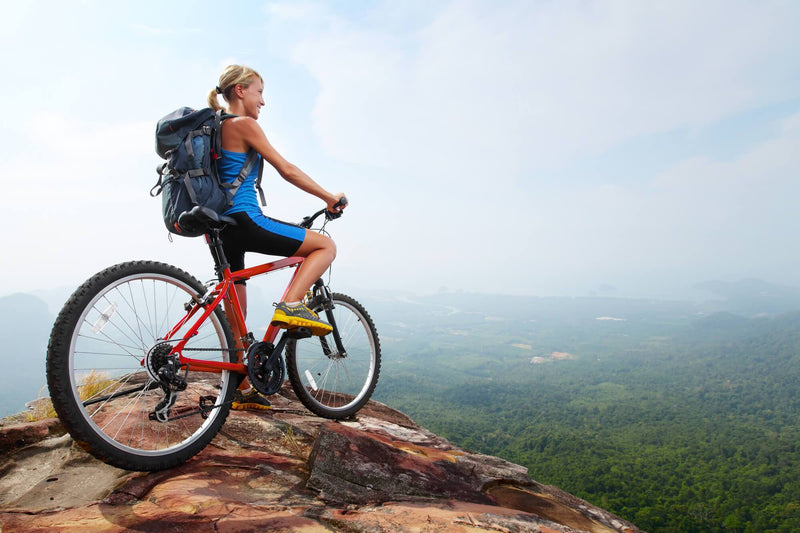 Get the right Bike. Choose a bike that you are comfortable with. Depending on the use and where you plan to ride it, either for a weekend mountain hike or for your everyday commute to office it is important to use the right kind of bike so you can maximize riding experience and comfort of your ride.
Wear a proper bike Outfit. Again, it all boils down to the comfort of use. Although it is time efficient to wear your work clothes so you don't need extra time to change, but riding in your slacks isn't an ideal way to ride. It is best to get the proper cycling clothes, for comfortability and flexibility. Plus, wearing the right clothes to help your body breathe and does maximizing the health benefits as well.
Protect your head. This can also fall under the wear a "proper" outfit, but this has to be given emphasis.

Head injuries are the cause of 60 percent of all cycling death in the U.S. every year

, many of these deaths could be avoided if only they were wearing a helmet when riding.
Use your gears. When climbing hills shift into a gear that will keep your strides in the right range, these gears are made to have different levels so you can adjust as per use. Choosing the right gear lessens the tension on your knees.
Don't pedal in high gears for an extended period of time. Since we already mentioned your knees, another way of protecting them is by not using the gears of a long time.

You should keep your cadence between 70 and 90 rpm's

. This makes sure that your knees don't get too strained during your ride.
Get the right saddle. We all are all built differently, when we buy clothes, or shoes we always make sure that it is the right fit for our body. The bike saddle should be no different, getting the right saddle will make a huge difference.
Change positions. Do you often feel tired or fatigued when you travel for long distance? It is because of the G factor that affect us when we travel, and riding a bike experience this as well. To lessen the fatigue, try moving your hands around on the bars, and move you bum around on the saddle. This will keep your body from feeling numb due to prolonged time in the position.
Keep your head up. Just like in any transportation, we should always be alert and focused on the upcoming traffic. Look out in front far enough ahead so you can react to any obstacles in the road that may come your way.
Don't ride with headphones on. Having your headphones on may distract you from your environment. This lessens your focus on your ride and where you are cruising. Besides you will never know if there is an emergency vehicle or other commotions that you need to adjust to.
10. Know the rules .  In any given situation it is always best for you to know the rules. It may be different depending on where you are located is it is best to research ahead of time regarding
the traffic rules that you need to obey